We focus on the topics you care about the most
Increasing profits
Capturing and retaining customers
Digital retailing
Digital wholesaling
Dealership processes
We tailor our training to benefit everyone on your team
General manager
Internet sales
F&I
FixedOps
BDC
We offer a best-in-class experience:
Professional sales trainers
Experts on process and growth
Relevant courses
Convenient schedules
Online and on-demand access
WHAT EMPLOYEES SAY
say training is the most important company policy.
(Clear Company)
say they have not mastered the skills they need for their job.
(Gartner)
say they would stay longer if their company invested in training.
(LinkedIn)
COMING UP NEXT
Sara Hoagey
Tuesday, September 19, 2:00 PM EST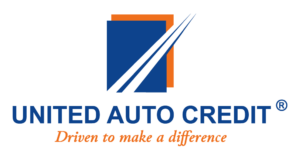 How to Service Sales Inquiries From Out of Your Local Area
Sara Hoagey will review best practices to best service the clients needs when you receive a request from 1+ hour or more away from the dealership.
In this memorable session, you will learn:
.1.  The 4 Must Haves for success
2. Digital retailing strategies
3. Overcoming objections and resources
2023 Full Schedule Coming Soon!